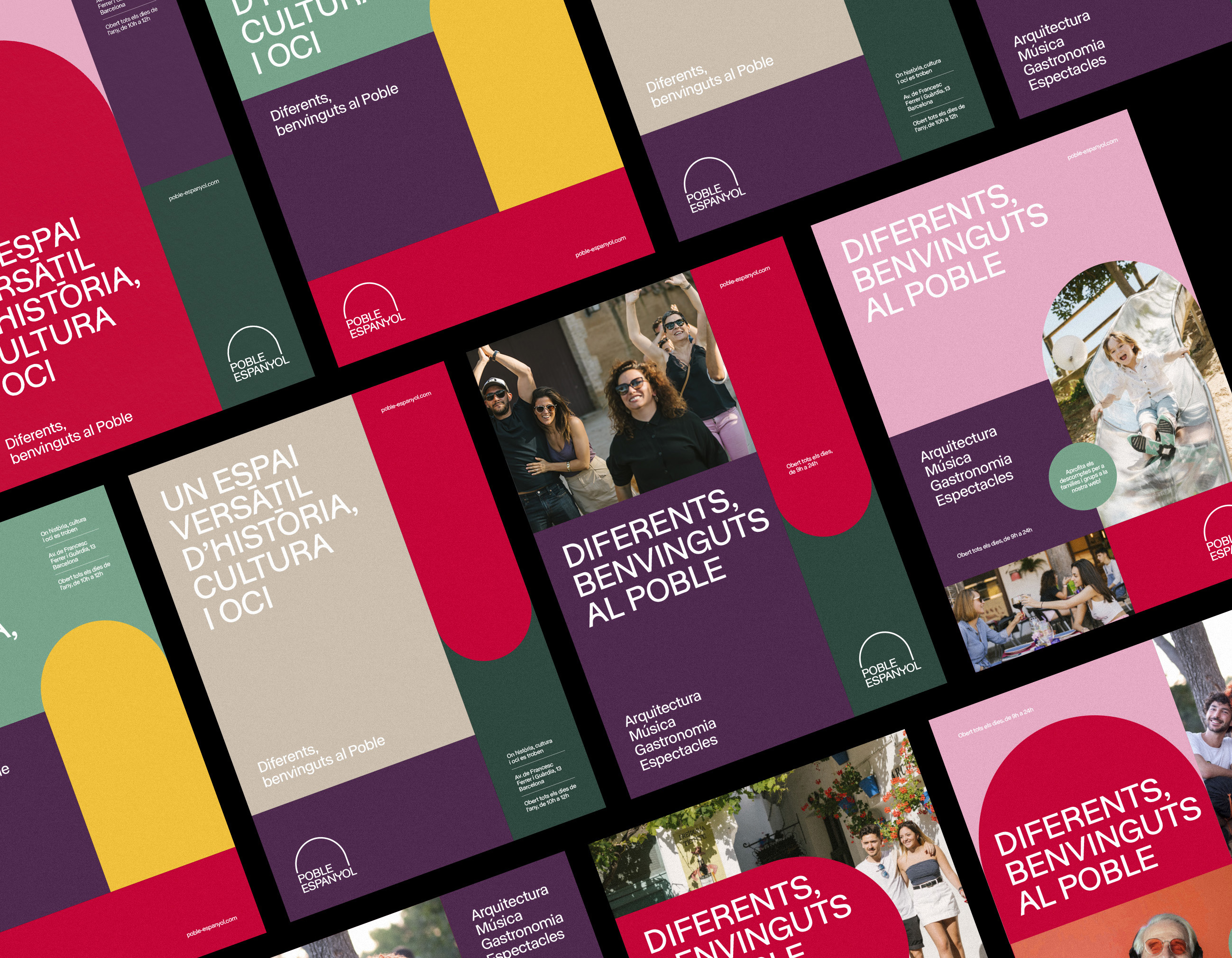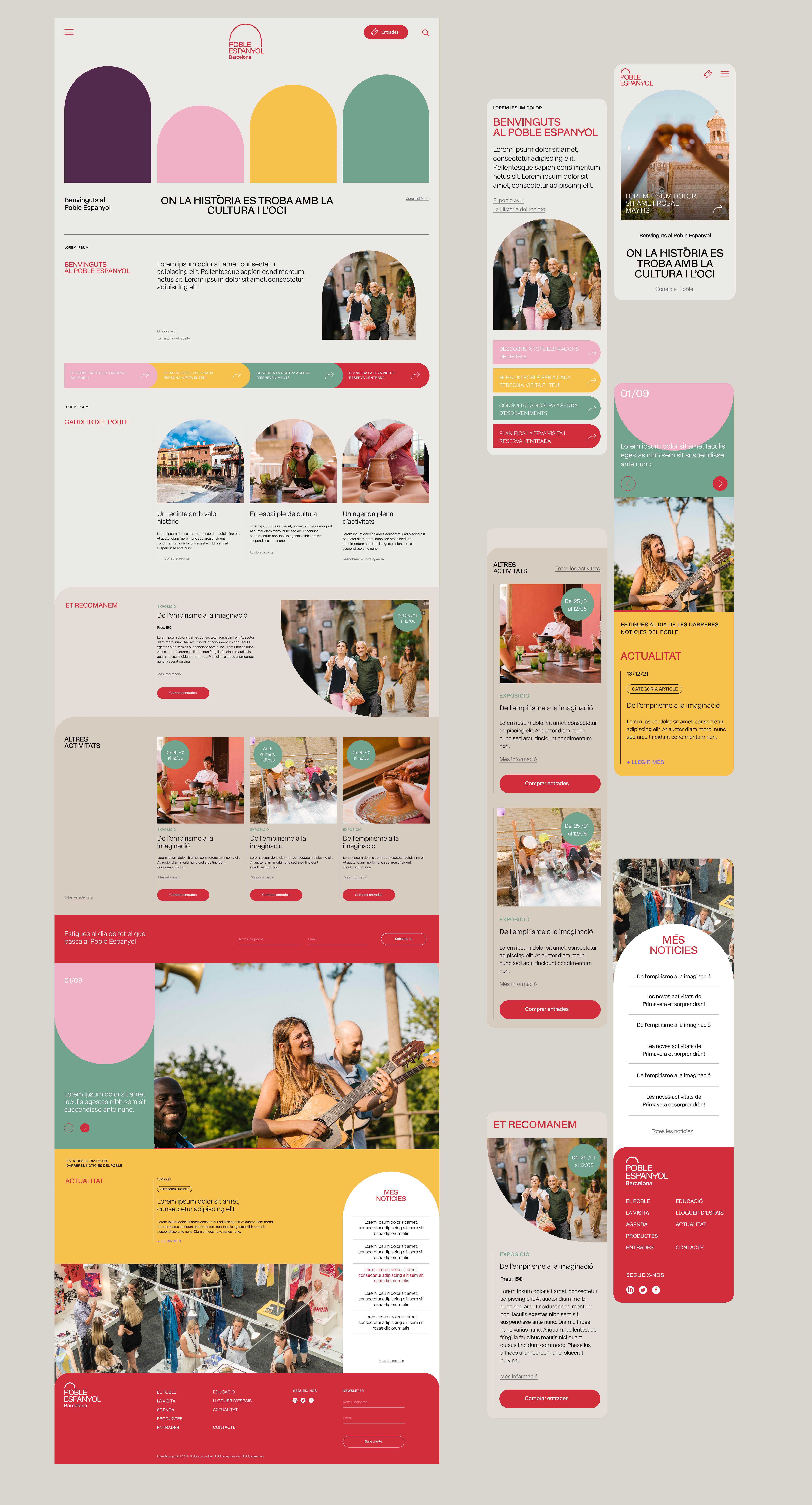 ︎︎︎ Identity, Print, Digital, Web, Art Direction
︎︎︎ Client: Poble Espanyol
︎︎︎ Brand Strategy:
Plakton
︎︎︎ Design Collaboration:
Roser Padrés
︎︎︎ Typography development:
Wete
︎︎︎ Web development:
Efimàtica
︎︎︎ Animation:
Mersi Studio
Update of the graphic identity of El Poble Espanyol. Built for the Barcelona International Exposition in 1929, El Poble was created with the aim of concentrating the soul of Spain in a single space. Today most of its constructions remain intact and reproduce, on a real scale, buildings, squares and streets from different areas of Spain.